FREE 3-Day Online Workshop for Men:
Master The Art of Non-Ejaculation,
Channel Your Sexual Energy
& Experience Full Body Orgasms
Sign up below to take part in this 3-day FREE workshop
(May 27-29, 2022)

You want to see what this whole non-ejaculation is about and whether it's for you

You've experimented with non-ejaculation in the past but you didn't manage to stick to the practice

You've tried non-ejaculation before but it did not work for you

You can hold your ejaculation but sex became less exciting
Here is what you will experience in this
FREE 3-day online workshop:
Los Angeles/PST 8am
New York/EST 11am
UK 4pm
Germany 5pm
Malaysia 11pm
WORKSHOP 1: Hype or Hope?
In non-ejaculation just New Age BS or is it a legitimate health and sex hack?
Here we will answer some of the common questions men have (you may be asking yourself some of them, too):
Isn't non-ejaculation bad for health? Doctors say men need to ejaculate.

Tantra says men lose energy with ejaculation. But if you take care of yourself, are strong and healthy, then is it still true for you?

You don't feel energy drop after sex and can keep going again and again, so is it relevant for you? 

Isn't ejaculation natural and normal? Why do we want to stop something that nature designed us to do? 

Is it just some spiritual idea or is there any science to this? 

I like to ejaculate, why would I want to stop it?

Is it

really

possible to have an orgasm without ejaculation?
Los Angeles/PST 8am
New York/EST 11am
UK 4pm
Germany 5pm
Malaysia 11pm
WORKSHOP 2: How Does Sex Without Ejaculation Look Like?
It's great in theory, but how does it actually look like to have sex without ejaculation?
We will explore:
How does your experience change?

How do you communicate it to your partner?

What do you do, specifically, during sex, to keep ejaculation in? There must be some techniques (and yes, there are!)

Are there special positions for it?

If you don't ejaculate, then how do you experience pleasure and relief?

How do you know if you have an orgasm if there is no ejaculation?

Do women like it?
Los Angeles/PST 8am
New York/EST 11am
UK 4pm
Germany 5pm
Malaysia 11pm
WORKSHOP 3: 3-Step Formula to Master Non-Ejaculation Without Losing Your Orgasms
Get the exact steps to successfully master non-ejaculation. 
This isn't about edging and it's not about forceful retention. In fact, it's the opposite.
The process I teach does not leave you with blue balls nor tension nor wishing for ejaculation. It leaves you feeling whole, satisfied and deeply connected to yourself and/or your partner.
Win a Full Scholarship to My Best-Selling Program:
Sexual Mastery
Not only are you receiving FREE access to this 3-day workshop, you also stand a chance to win one of the 2 full scholarships to my best-selling course guiding men to master non-ejaculation, conserve their life force energy & experience full body orgasms - valued at 399 USD!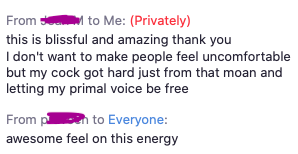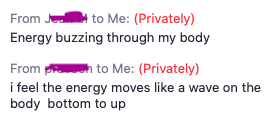 Sign up below to take part in this 3-day FREE workshop
(May 27-29, 2022)

Hi, I'm Magda Kay.
And I'm Thrilled To Teach You The Ancient Techniques Of Ejaculation Mastery.
Hey love, my name is Magda Kay and I'm an International Tantra Teacher, Intimacy Expert and Relationships Coach.
I have guided men from all around the world through the techniques to master their ejaculation,  experience full body orgasms and reach new depths in their sexual life.
My beloved has shared with me: "If there is one thing I could change about my past, is to master my ejaculation. This is the one skill I wish I knew about 10 years ago".
I hear the same from my clients.
And this is why I decided to teach these techniques online, so that every man - no matter where you live - can learn to last as long as you want, experience a deeper connection, and full body orgasms.
Men are way more sexual than we think. You were not made for 10-seconds orgasms. You were made to experience orgasmic waves for minutes and even hours.
And you were not made to feel drained after sex! Shouldn't the most pleasurable experience make you feel even better? Yes, that's what you were made for.
Wait, a WOMAN Is Teaching This??
I am asked this all the time: how can a woman teach a man ejaculation control?
You're right, I can't relate to having a physical cock. Nor how the urge to ejaculate feels like.
But like I wrote before, ejaculation control is not about forceful retention. If that's all you're interested in, you'd be better of speaking to your mates.
There is a reason why traditionally women were the ones to initiate men to the art of sacred sexuality and not the other way around! Once you learn how to master your sexual energy, your experience of sex will be much more alike to how a fully awaken woman experience sex. You will move from pushing (ejaculation) to pulling (injaculation) sexual energy. You will open to full body orgasms and multiple orgasms (something that women have always been able to experience). Your point of focus will move away from the genitals to the whole body. You will experience deep heart opening, tapping into unconditional love.
I've worked with hundreds of men over 6+ years of my experience. And every single one of them could feel their energy. This is how powerful this system is.
Sign up below to take part in this 3-day FREE workshop
(May 27-29, 2022)